About Michael
MICHAEL DUBIN

JAZZ, BLUES, ROCK 'N' ROLL, WORLD MUSIC, MARTIAL ARTS DRUMMING

Like the song goes he was, "Born in Chicago in 19 and 70."

MIchael's earliest memories begin at the Legendary Franks Drum Shop…. owned and operated by his late grandfather Percussive Arts HALL Of FAME drummer

Maurie Lishon

!

As a child at

Franks Drum Shop

Michael was surrounded by the greatest drummers on the planet such as Roy Knapp, Buddy Rich, Louie Belson, and teacher

Phil Stanger

just to name a few!

The imprint was made and the path was set……….

By 5th grade Michael was playing the drums in the school musical with his music teacher on the piano.

By 6th grade he was playing the Ice Cream Social with his own band.

At 12 Michael picked up his first electric guitar and discovered a life long passion for playing blues music.

In 1985 The family relocated to Los Angeles and once there Michael would a receive a phone call that would forever change his life!

FREDDIE ……."The Master comes a calling……"

At 15 yrs old Michael became the youngest student ever to study with Master Drummer

Freddie Gruber.

It was to become an old fashioned apprenticeship that would last over 25 years……..

Michael has logged many miles as a muscian from touring around europe to playing on cruise ships and one nighters to arizona and back. Michael has done many recording sessions, film scores and music festivals.

BABATUNDE OLATUNJI - LEGENDARY MASTER DRUMMER- DRUMS OF PASSION


"MICHAEL IS A REAL PRO."

In addition to playing drums, guitar, piano, bass and percussion Michael has also produced recorded engineered and mixed 3 cds.

He also has appeared in several music videos in support of his solo album the Little Red Box.

In 2007 Michael was invited to play guitar At the Monterey Blues Festival in a group he put together with his brother

BJ Dubin

and Uncle Wayne O Mills named….. 226 South Wabash…...

The band was named after the address of the family drum shop in Chicago from his childhood.

Freddie has moved on but a few years after his departure Michael would once again hear a new master calling……

In August 2012 while walking down the street in Marina Del Rey, California Michael heard some drumming. Following the sounds he came across a martial arts school where legendary martial artist

Guro Dan Inosanto

, a long time drummer, was instructing students on the ancient fighting arts. In 2014 Michael and

Guro Daniel Lonero

released Rhythmic Training for The Martial Arts on DVD featuring special guests Maestro Alex Acuna and Guro Dan Inosanto!

Michael has also worked behind the scenes in 1995 he was the stage manager at the Sunset Strip House of Blues where he worked with artists like Jimmy Cliff, Hugh Masakela, Gang Starr and many more.

He currently teaches at the Russian Virtuoso Music Academy and is the house drummer for the critically acclaimed Oh My Goodness it's Paul Lynde show.

Michael has worked shared the stage with many musicians many of them friends:

DJ BONEBRAKE

SKIP HELLER

PHIL ALVIN

ROBERT DRASNIN

MICHELE COLTRANE

SHEA WELSH

GLEN SOBEL

ROBIN RUSSELL

MICHAEL AIRINGTON (PAUL LYNDE)

JEFF JONES (ITALY)

SHAWNI BIRDS

JEFF LEVITZ

ROY GAINS (He yelled at me!)

CHRIS CHANEY

GREG KURSTIN

PAMELA KURSTIN

MIKE ELIZONDO

BLACK NOTE

JAMES MAHONE

ARK SANO

MARCUS SHELBY

GILBERT CASTELLANOS

RICHARD HARDY

PRESCOTT NILES (THE KNACK)

LEE DURLEY

Keven Brennan fBoo Records


MICHAEL DUBIN IS THE MUSCIAN'S MUSCIAN!

Michael's roots in Drumming run deep,
© 2015 Michael Dubin, All Rights Reserved
Powered by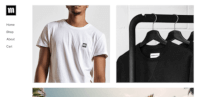 Create your own unique website with customizable templates.